Current lab members

Amelia-Elena Rotaru, Group leader, A/Prof.
I am an assistant professor of Microbial Biochemistry and Physiology at the University of Southern Denmark. I received my Ph.D. in 2009 from the Max Plank Institute for Marine Microbiology in Bremen, Germany. After graduation, I took two postdoctoral positions, in 2009 at iNANO Aarhus University and in 2010 at the University of Massachusetts Amherst. I returned to Denmark in 2013 with a fellowship from the Danish Research Council (DFF). Next, I established a research group at the University of Southern Denmark after being awarded a highly competitive DFF national grant (Sapere Aude) in 2015, along with a couple other grants (from Novo Nordisk and Innovationsfond).
Over the past eight years, my overarching research theme has been the physiology of electroactive microorganisms. I am primarily investigating microorganisms with high potential for biotechnological applications. Some examples are microorganisms involved in interspecies interactions during anaerobic digestion, microorganisms influencing biodeterioration of materials, or with the ability to sustainably produce chemicals for various industries.
---
Mon Yee Oo, Ph.D. student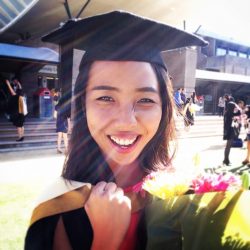 Mon is in a 4+4 Ph.D. program and works on electromethanogenesis and biogas upgrading. She received two B.Sc.'s one from the Ngg Ann Polytechnic Institute in Singapore and the second one, with honors, from the University of New South Wales in Australia. Mon's scientific interests are bioelectrochemical systems as well as scientific illustrations for research journals and children's books.
---
Paola Andrea Palacios Jaramillo, Ph.D. student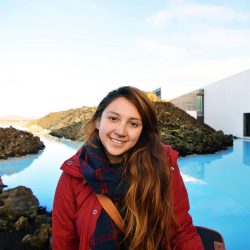 Paola is in a 3+5 Ph.D. program and works on discovering novel iron corrosive methanogens and the mechanisms they employ to retrieve electrons from iron. Paola received an M.Sc. from the Aix-Marseille University in France, and a B.Sc. from the Pontifical Xavierian University in Colombia. Paola is interested in biotechnological applications of microorganisms.
---
Lasse Ørum-Smidt, Lab technician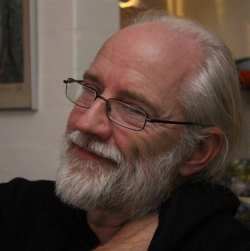 Lasse has been educated as a science teacher at Holbæk College, and as a lab technician at the Technical College Slagelse. Prior to joining our team, Lasse worked mostly as a laboratory technician for two national labs, one dealing with occupational health and the other with food hygiene. Lasse is a fantastic teacher not only showing the whereabouts of lab-work to first-year B.Sc. students but also anyone else that joins our lab.
Former lab members
---
Daniel Jensen, M.Eng. student (AU/SDU)
Daniel worked in my lab during his Masters in Bioengineering. He was co-supervised by Lars Ottosen (AU), Michael Køfoed (AU) and myself. Daniel received his master's on the sustainable synthesis of non-toxic biodegradable plastic polymers. This was a project contribution to my 2015 NovoNordisk award.
Satoshi Kawaichi, Postdoc
Satoshi worked on the biochemical mechanisms employed by methanogenic Archaea when corroding iron. He was part of the team from 2015 to 2018. He is now a postdoctoral researcher at the University of Akron.
Oona Snoeyenbos-West, Postdoc
Oona started working at the University of Southern Denmark on iron corrosion by methanogenic consortia, and later on electromethanogenesis for biogas upgrading. Oona was part of the team from 2016 to 2018. She is now an entrepreneurship talent fellow at Michigan State University.
Xiaochen Yang, Postdoc intern
Xiaochen joined the team during the summer of 2018 for a two months internship in order to learn how to run bioelectrochemical experiments and fluorescence in situ microscopy. Xiaochen is now back in China doing a postdoc.
Hans Frederik Hansen, B.Sc. ISA project
Hans did an ISA project with Paola and me investigating highly corrosive communities enriched from a ferruginous lake. Hans is now finishing his B. Sc. in Biology at SDU.
Jakob Bang Rønning, B.Sc. thesis, and ISA project
Jakob worked on green plastic production. Jakob is now doing a masters in Bioentrepeneurship, a joint program between Copenhagen Business School and Copenhagen University.
Viktor Hundtofte Mebus, B.Sc. ISA project
Viktor worked with Mon on electromethanogenesis. Viktor is now doing an MSc at the Department of Biochemistry and Molecular Biology, SDU
Rie Pors, B.Sc. ISA project
Rie worked on acetate electrosynthesis using Clostridium. Rie is now doing a Ph.D. in Biogeochemistry of deep-sea microbes under the supervision of Prof. Ronni Glud.
Marius Florescu, Lab technician trainee
Marius tested electrosynthesis using Geobacter. Marius is now working as a service technician at Ametec STC.