I visited A/Prof. Cornelia Welte, and Prof. Mike Jetten at Radboud University Nijmegen to establish a future collaboration with their labs. With this occasion I gave a talk about DIET and discussed the possible electron uptake mechanism in methanogens.
Just a day after the KNVM Microbial Ecology meeting took place where I gave a speech about DIET in anaerobic microorganisms. The meeting although small, it's been a great success and you can follow it on tweeter searching for #KNVM and see it on periscopetv. The dutch impressed me not only with their science but also with their welcoming nature. We had some great dinners together where I met  other great scientists.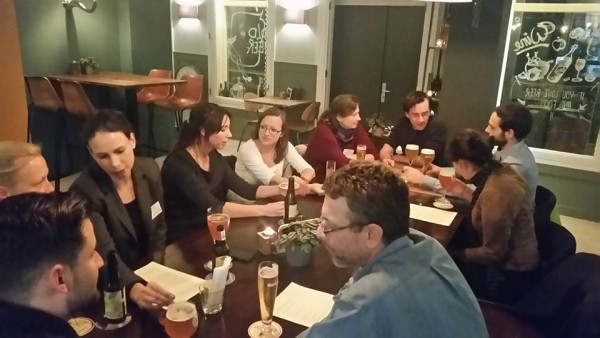 I'm very thankful to Soehngen Institute for Anaerobic Microbiology (SIAM) which supported my trip down there and Cornelia for applying for the SIAM grant. Cannot wait to do some science together.